The second season of Aaha's OTT talk show Unstoppable hosted by Natasinham Balayya is also in swing. All the episodes so far have exceeded the expectations of the audience. Above all, the Prabhas episode which is already streaming and Powerstar Pawan Kalyan episodes which will be streaming soon is not all the fuss.
Baahubali episode 1 with Prabhas is creating new records in Indian OTT history. This show has already got 50 million minutes of views in a very short time. Also, 100 crores of millions of minute views were also achieved in a short time. Baahubali Part 2 has also been released. It has the fun that was missing in the first part and this one is getting ready to create new records.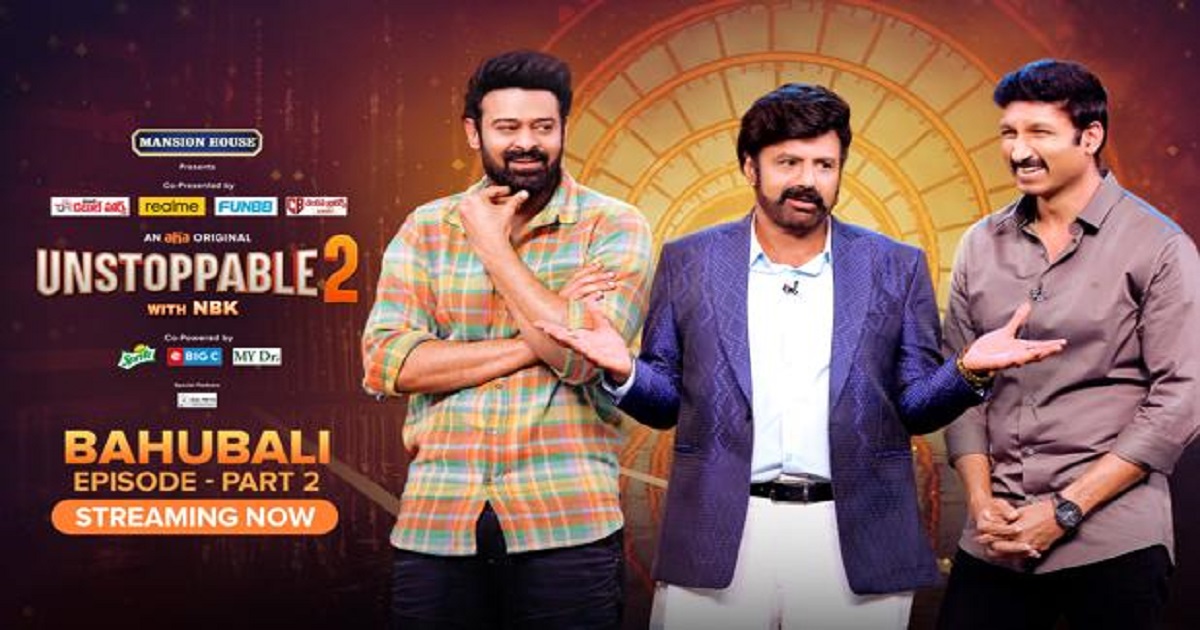 In the second episode, macho star Gopichand also came along with Prabhas. The show did not reveal how close they are. However, Balayya Gopichand's film Jill was very much liked by Balayya. Balayya gave Gopichand a big surprise by saying that he had watched this movie 3 times.
Balakrishna said that he liked the trendy makeover of the hero character in the movie Jill. But Prabhas is behind this look, Gopichand said, giving full credit to the Baahubali actor. As Gopichand is with routine looks, Prabhas advised him to change his getapar along with his looks. By following the advice given by Prabhas… Gopi said that Gopichand looked fancy and stylish in the movie Jill… and Balakrishna suggested to maintain it.
The post Why did Balayya watch Gopichand's 'Jil' 3 times…! appeared first on Telugu Lives – Telugu Latest News.
Get the more latest Tollywood movies news updates