That rare record that no star hero has is Balayya – Nanide… That record is this…!
A natural star in Tollywood, Nani is a typical hero among boy heroes of this generation. If you watch the movies Nani is doing, you can see how different and how mature the stories are. We do not see such diverse stories of heroes of this generation in any hero movie. And Nani is a big fan of actor Balakrishna… Balayya is very fond of him. Nani is the assistant director of Balayya Sri Ramarajyam movie. At that time Nani worked as an assistant for this movie even though it was a success.
Nani also appeared as a fan of Balayya in his film. Nani came as a guest in the first season of Balayya Unstoppable and made noise. We have seen how much this show has clicked. Being a hero himself.. Balayya, who is his favorite hero, has a rare record in his account. In Tollywood before the 1980s, no two films starring any star hero were released on the same day.
However, there are instances where two films starring character artists are released on the same day. It is also common for two films starring the same heroine to be released on the same day. And if a hero does multi-starrer films, it is not even desirable that both of them are released on the same day. But no hero has two films released on the same day by a crazed hero as a solo hero.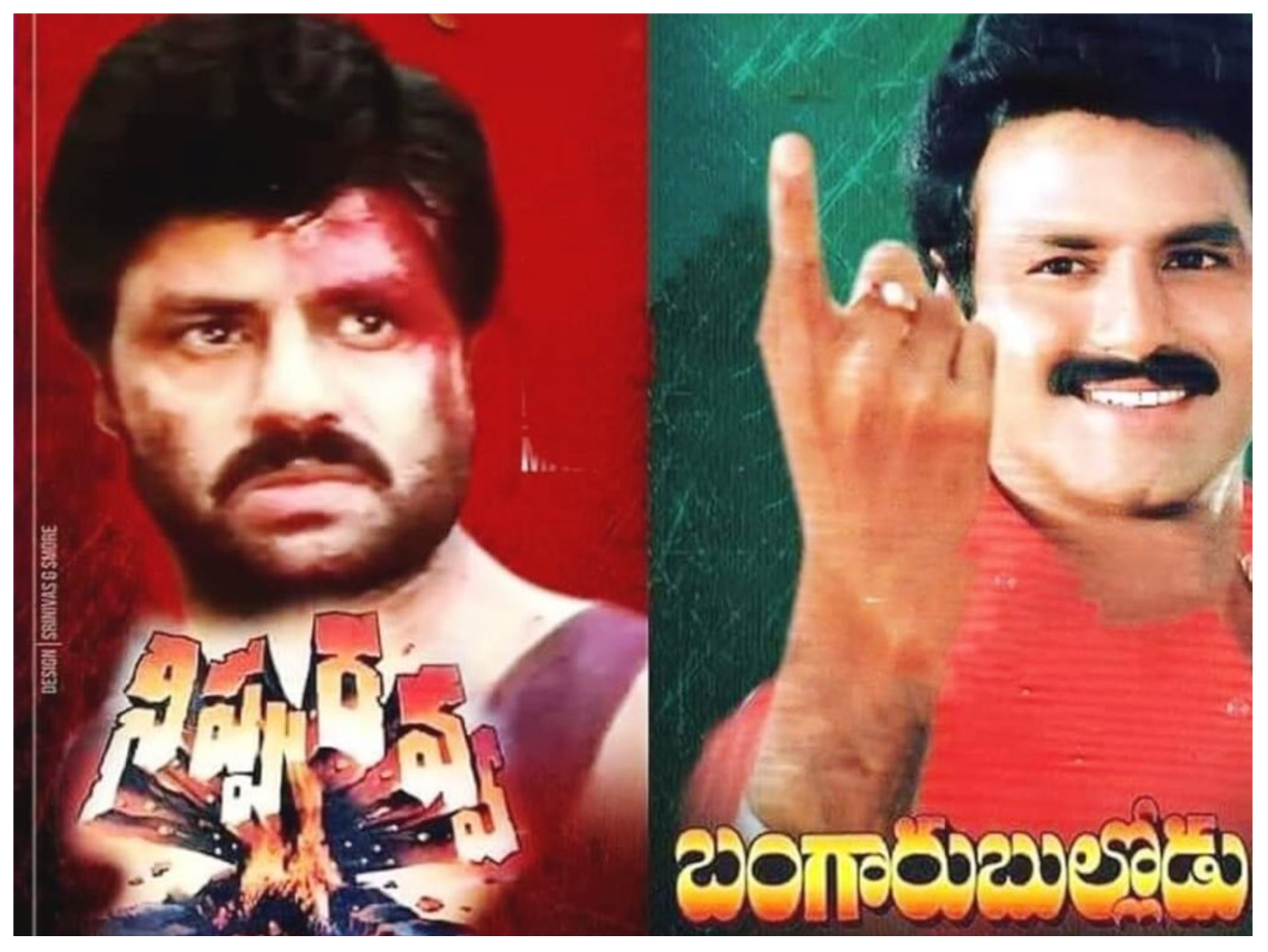 But Nandamuri actor Balakrishna broke this record for the first time. Balayya's big budget movie Nippuravvu was released on September 3, 1993. Balayya produced this film with Vijayashanthi under Yuvaratna Arts banner. Directed by Kodanda Ramireddy, the film was shot for two years and was released late due to many reasons.
But on the same day another movie Bangaru Bullodu starring Balayya was also released. Moreover, it is special that that day is Diwali. It is a rare record in the history of Tollywood that two movies starring a star hero are released on the same day. This movie is directed by Raviraja Pinishetti. Ramya Krishna and Raveena Tandon are the heroines. Nippuravva failed due to over budget. Bangaru Bullodu was a super hit.
So no two films starring a famous hero in Tollywood were released on the same day. But in 2001, Sakutumba Saparivarasametham and Tirumala Tirupathi Venkatesha, starring Srikanth, both came out on the same day. But the movie Tirumala Tirupati will have three heroes. But again many years ago, natural star Nani Balayya achieved the record of creating a movie. Nani starrer Evade Subrahmanyam and Jenda Paikapiraju both released on the same day.
Both these movies were released on March 21, 2015. In these two movies, Jenda Paikapiraju is a mass movie and Evade Subrahmanyam is a class movie. While Nag Ashwin was introduced as a director with this movie, this movie gave Vijay Devarakonda a good name and laid the foundations for him to become a star hero. After Balayya, the release of two films in which a hero acted solo happened only with Nani. So these rare records exist only for these two heroes.
The post That rare record that no star hero has is Balayya – Nanide… That record is this…! appeared first on Telugu Lives – Telugu Latest News.
Get the more latest Tollywood movies news updates