Tamanna: Everyone knows the range of news about the milky beauty Tamanna. A lip lock video with Bollywood actor Vijayvarma on the eve of New Year shook social media. Since then, Tamannaah's marriage has become a hot topic. Even in Bollywood, her name is resounding in a range. In this order, Tamannaah officially announced about her relationship with Vijay Varma. In a recent interview, Tamannaah made interesting comments about the news of her marriage. Tamanna said
A video of me with Vijay Varma has come out. Rumors have been coming against us since then. I don't know why but I don't understand why such rumors are coming against me. By the time we actually get married, people see a lot of weddings. After all, our wedding is happening every Friday. From doctor to businessman, social media can marry me. Looking at all this, I get the feeling that I was once married. I really don't know when the wedding will happen.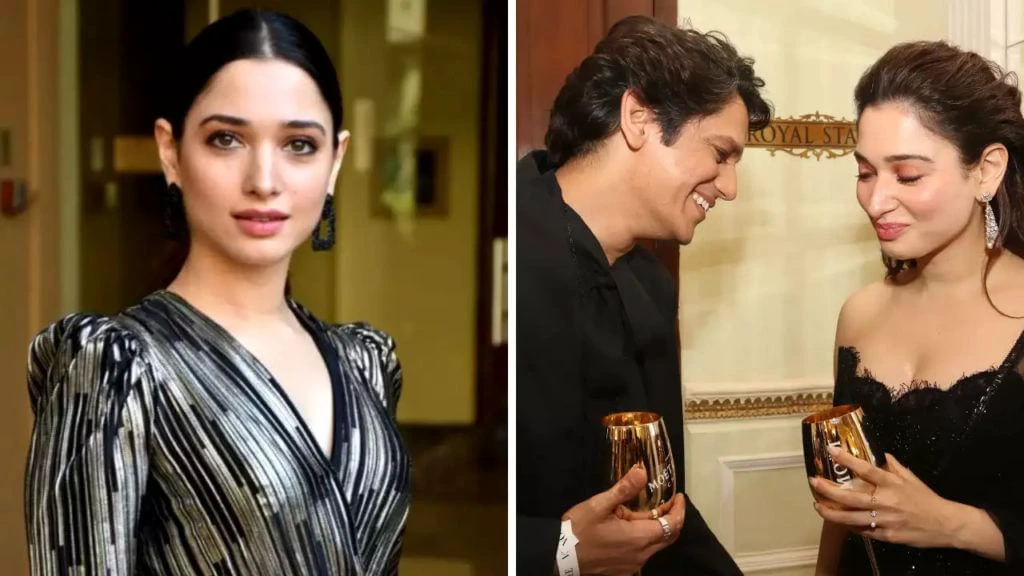 Until then, why should people be excited? Talk and give. She satirized saying that if I get married, I will tell everyone. These comments are now going viral on social media. Tamannaah last acted in Telugu movie F3. Now it is reported that he is doing many projects in Bollywood. It has been almost ten years since she came to the beauty industry. With this, the news of her marriage is very good. Let's see when Tamanna will get married.
The post Tamanna : Tamanna wedding fix with Vijay Varma .. Officially announced beauty ..!! first appeared on The Telugu News.
Get the latest more tollywood news updates click here