Sudheer Babu – Kritishetti 'I have to tell you about that girl' was a hit… did it hit…!
Along with Sudheer Babu and Kriti Shetty, Indraganti Mohan Krishna is the director, so there are some good expectations about the movie Let's Tell You About That Girl. Let's see how this movie that came before the audience today. If you look at the story of this movie, Naveen (Sudheer Babu) is a young hit director in the movie industry. While searching for a heroine in his film, a doctor sees a video from Alekhya (Kriti Shetty) and gets impressed. He is determined to cast her as the heroine in his film. And what happened to convince her to be the heroine in his film? What kind of problems will she face… Finally what is the story of this movie? That is the story.
In this movie, director Indraganti has designed a good character around Sudheer Babu. Sudhir Babu looks like a stylish young director with good fashion in the movie. Also, Kriti Shetty's performance in emotional scenes is good. Kriti's acting is good in sensible emotional scenes. Her chemistry with Sudhir Babu is good. The emotional scenes in the movie and the family audience are connected.. the climax is pleasing.
Like Indraganti's previous films, the point of the film is good, but the narration is slow. It is difficult to say that this movie will connect with all sections of audience. Even those who expect mass commercial elements will not expect much from this movie. Most of the scenes are routine. In some places, the story that is useful for the serial has been made into a movie? It seems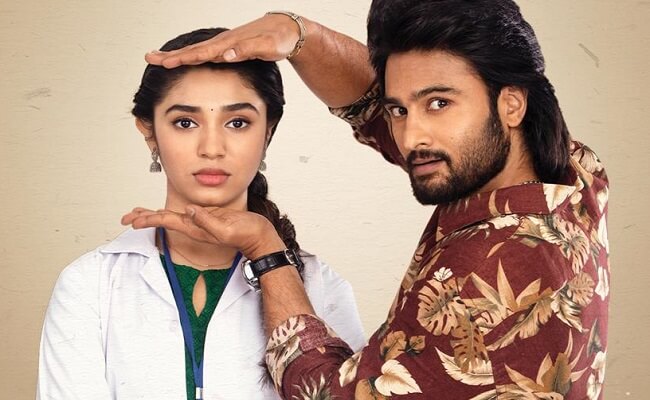 Director Mohana Krishna has come before the audience with a decent subject when it comes to Indraganti. He brought out a good actor from the actors. Finally, this movie is a sensible drama from Indraganti. Decent drama after Seduction. If you watch it with low expectations, the movie is okay. Can't expect more than that.
The post Sudheer Babu – Kritishetti 'I have to tell you about that girl' was a hit…did it work…! appeared first on Telugu Lives – Telugu Latest News.
Get the more latest Tollywood movies news updates