Recently, there is a news about Samantha. Ever since Sam got sick, fans have been focusing more on her. Sam also keeps close to fans through social media from time to time. Recently, Sam got a good success with the movie Yashoda. Now Shakunthalam will come before the audience. Gunasekhar directed the film as a periodical drama. This movie will be released soon. The already released songs, teaser and trailer of this movie have increased the expectations of the movie.
Meanwhile, it is known that recently Sam was injured in a shooting. Sam's hand was injured in the shooting. All this was shared with fans through social media. All the fans who saw this photo expressed concern.
Recently, Samantha's fan gave her an unexpected gift. The injured Sam drew her hands beautifully.. Sharing this pencil art.. "I am not only a fan of your success.. I am a huge fan of your hard work, commitment and kindness.. I wanted to give this gift as a gift when 25 million reach. But could not. That's why I am giving it now.. I hope you will like it.. Sam reacted to this post and gave a replay saying thank you my love..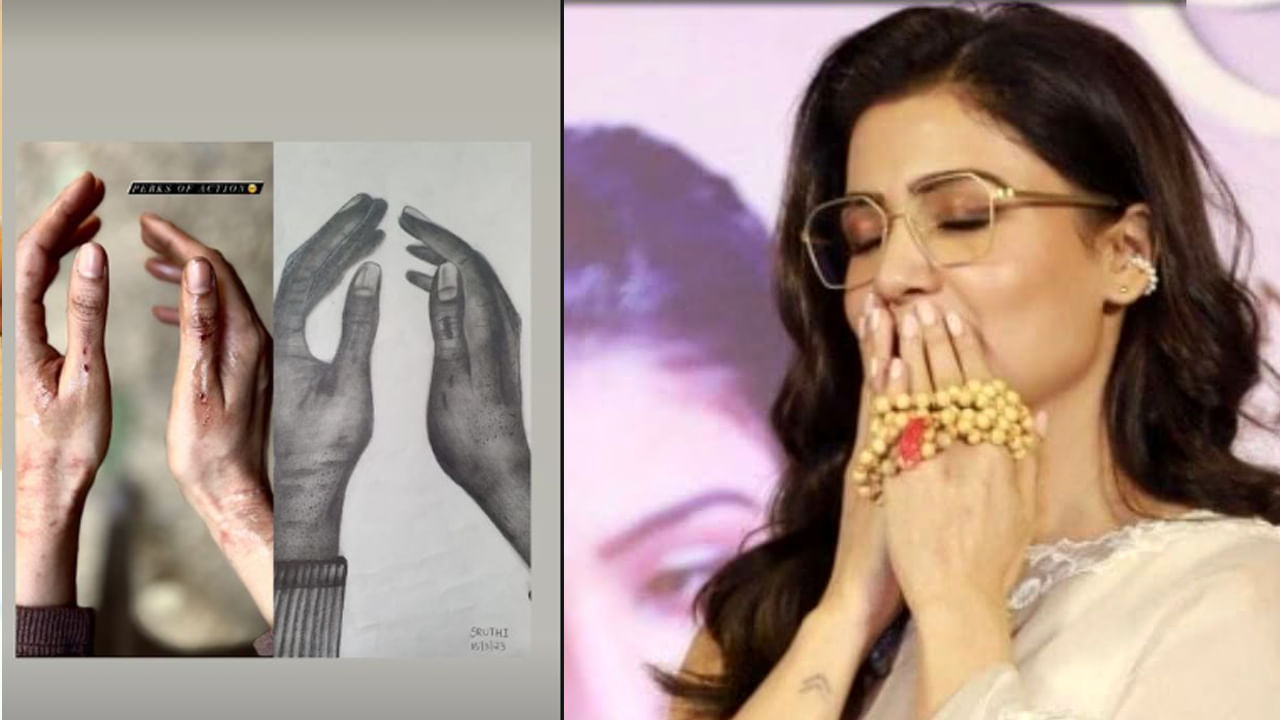 View this post on Instagram
Get the latest tollywood movie news updates