Pawan Kalyan: Good news for Pawan fans who are in despair.. Interesting update from Hari Hara Veeramallu..
It is known that Power Star Pawan Kalyan, who made a re-entry with Vakil Saab, has given the green signal for a series of films. After this movie, Bhimla came with Naik and got huge success after Power Star and made the fans happy by saying OK for three movies. One of the films in which Pawan is acting is 'Hari Hara Veeramallu'. There are huge expectations on this movie which is being directed by Krish. This movie is being made with a huge budget against a historical backdrop. The shooting of this film, which had already started, was stopped after Pawan got busy in politics. In addition to this, the shooting of this movie was stopped for a few days due to Corona.
Pawan fans were disappointed as there was no update from Hari Hara. When will the update regarding the movie come? They are waiting with a thousand eyes. In addition to this, the shooting of the film was stopped and they were also worried. But putting a full stop to the anticipation of the fans, the producer has finally released an announcement. He shared a photo of the shooting spot of the film with his fans and gave a message. On this occasion, the film unit said.. 'Making a quality film of historical importance will stand the test of time. The meticulous detail, research, hundreds of cast and crew members required enormous effort. The shooting of 'Hari Hara Veeramallu' is going on at full speed as per the schedule from the last week of October on a huge set at Ramoji Film City.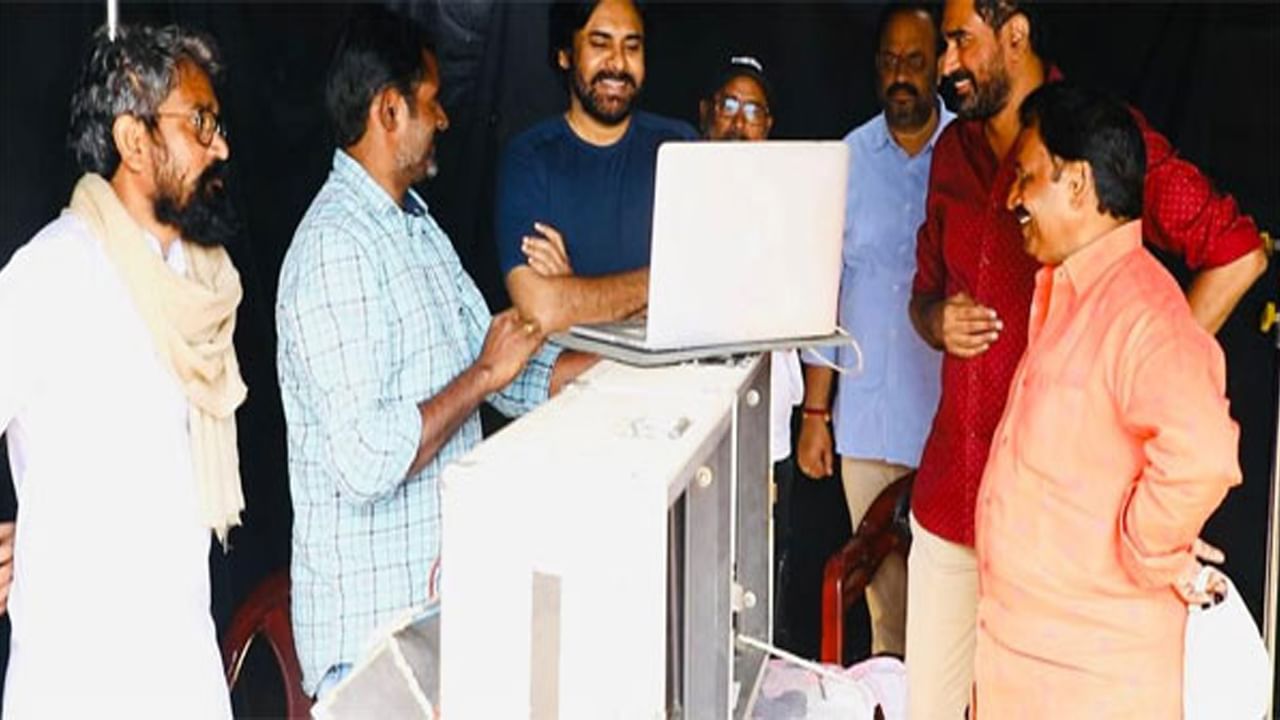 It is said that 900 actors are participating along with Pawan in the shooting which is currently going on in this set. We are very confident that 'Hari Hara Veeramallu' will be a landmark film and will be celebrated by audiences worldwide. The unit of the film said that we hope that you will continue to give us your love and support to move forward in this great effort to create a miracle on the silver screen.
Click for more movie news..
Get the latest tollywood movie news updates