Tollywood star heroine Samantha has not been getting along well for some time now. What did Samantha do after her divorce with Naga Chaitanya? coming back After the divorce she got better opportunities. But none of them gave her proper success. Even though the item song in Pushpa got a good name, Samantha was criticized that she had done a lot of bad and random beauty. If Yashoda made a film, the film did not work out commercially.
She has high hopes for the movie Sakunthalam, which she is acting in under the direction of Gunasekhar. He has been eagerly waiting for a year that this movie will definitely bring him unstoppable popularity. Finally, the film was supposed to be released on February 17, but it was not possible. Now they say April 14.. This movie is also getting ready for promotions.
Samantha also saw the final copy and said it was super. Samantha Sakunthalam is going to face a very tough fight at the box office. Crazy movies are being released every week from March 30 to April 21. March 30 is Nani Dussehra. Ravi Teja's Ravanasura is coming on April 7. Ravi Teja was not in his usual form with Dhamaka and Waltheru Veeraiya.
Samantha Shakunthalam is releasing on April 14.. Saidharantej Virupaksha will release on April 21. There are good expectations on this movie coming in the thriller genre. Like Samantha Shakunthalam movie, there are movies that are coming with huge expectations a week before.. a week after. Unless Sakunthalam gets a big super hit talk.. it will be difficult to survive the competition of these films and stand at the box office.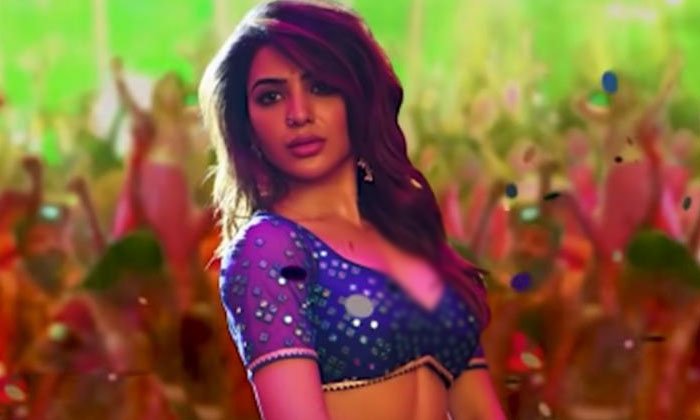 In fact, Khushi is coming to the shooting of the movie after recovering from myositis. However, if Sakunthalam flops, Samantha is sure to fall down at once. And how did she pass this tough test? Let's see what happens.
The post Alas, another big problem for Samantha… Will it be difficult…! appeared first on Telugu Lives – Telugu Latest News.
Get the more latest Tollywood movies news updates