Nagarjuna who left his favorite for "Ghost"..you are great Sammy..!?
In the film industry, senior heroes are making films in a way that young heroes are not able to do.. They are giving tough competition to young heroes. Especially in the Telugu industry, the senior heroes are more daring than the young heroes, and the completion of the shooting works becomes a sensation. In this sequence, an interesting matter about King Nagarjuna starrer Ghost movie has become viral on social media.
We know that Tollywood King Nagarjuna is a handy hero.. Navamanmadhu is storming the industry with a huge fan following even more than his sons, this senior hero. Soon he is going to come before us with the name of the movie "The Ghost". This movie is directed by Praveen Sattaru. The film team has already announced that Nagarjuna will be seen in a different role in this film. The already released teaser, first look and trailer of the movie have impressed the audience even more.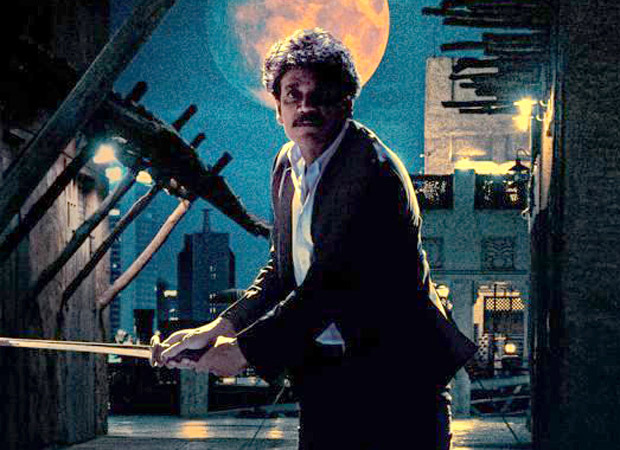 Sonali Chauhan will act as the heroine in this movie. People are commenting that heroine Sonali Chauhan has a perfect figure next to Nagarjuna. Not only that, the film team announced that Sonal Chauhan will be seen as an Interpol Officer in this film, and if everything goes according to plan, the film will be released in grand theaters on October 5. But there are reports from the film industry that Nagarjuna is taking a step back due to the release of Chiranjeevi's Godfather.
But for this movie, King Nagarjuna kept his favorite pets away. The film crew has done most of the shooting of this movie abroad. In this order, Nagarjuna had to leave his favorite pets and spend a few months away. It is known that Nagarjuna's tribe fell down. Moreover, he took training with some big people for a special role in these movies. Nagarjuna is trying hard to make the movie "The Ghost" a hit no matter what. Let's see if Nagarjuna will get the hit record that Akhil and Naga Chaitanya can't get with "The Ghost"..?
The post Nagarjuna who left his favorite for "Ghost"..You are great Sammy..!? appeared first on Telugu Lives – Telugu Latest News.
Get the more latest Tollywood movies news updates