Nagababu – Tammareddy : Mega brother Konidela Nagababu is once again on fire on social media. He was fired on famous producer Tammareddy Bharadwaj. He recently released a video on social media. Nagababu got angry when Tammareddy criticized Pawan Kalyan and Chiranjeevi. Do you want to sit idly by while you're getting poisoned? You've talked too much by now. But we never spoke.
But.. Nagababu said that if you exceed the tone, you will give severe counters. And they criticize Chiranjeevi.. And they criticize Pawan Kalyan. What model police are you? Who tells you how to live? Live your life first. Think about how to live your life. If you get up with a buildup on a person, if you fall on someone, if you talk like a mouthful on them, no one will look at them. I am telling you this. Nagababu said never again speak without meaning. It is said that 80 crores have been spent for the promotion.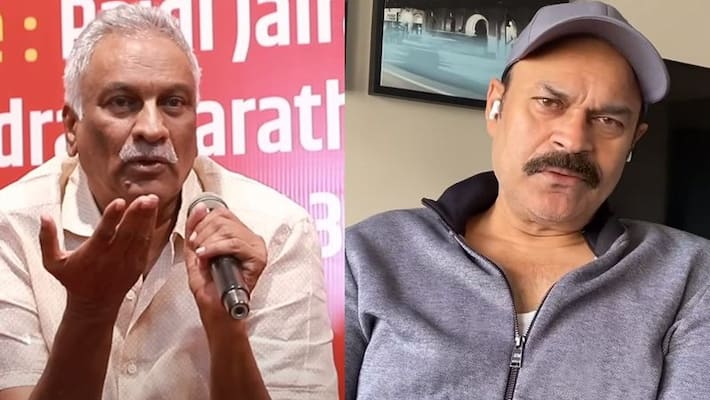 Nagababu – Tammareddy : Are you talking about spending 80 crores for promotion?
Are you so poisoned? The two boys danced. NTR, Charan. See that leg work? Once we stand up straight our knees don't work. Give it a try. Then you will know. It is a very difficult dance. If they do it beautifully, you criticize it instead of appreciating it. How wonderfully Rajamouli has brought it to the screen. We should appreciate that. Do we criticize our film without respecting it? Are you so poisoned? Nagababu became serious about Tammareddy Bharadwaj. The video is currently going viral on social media.
The post Nagababu – Tammareddy : Tammareddy Nuvventa Ni Bathukentara.. Chiranjeevi and Pawan are criticized by you.. Nagababu first appeared on The Telugu News.
Get the latest more tollywood news updates click here