Malavika Mohanan: The distance between the common man and the celebrities has been eroding since the spread of social media. Fans who once wanted to see their favorite actress and actors are now asking for something as an online platform. The stars are also chit chatting with fans on Instagram and Twitter. Answering questions asked by fans. However some are abusing this opportunity. Going beyond the boundaries of whether given a chance. Arbitrarily asking questions is making movie stars impatient. Recently, Malayalee beauty Malvika Mohan had a similar experience.
Malvika recently hosted a session on Twitter titled 'Quick Question and Answer'. As part of this, the fans asked Malavika a variety of questions. As part of this, a netizen asked a question regarding the Dhanush-Malavika co-starrer 'Maran'. Malavika was a little impatient with this. The netizen who posted a screen shot of a romantic scene between Dhanush and Malavika in the movie Maran, which was released on OTT platform .. 'How many takes did it take to shoot this scene?' He asked. Angered by this, Malavi replied, "It is as if your whole brain is ruined by thinking about such unnecessary things."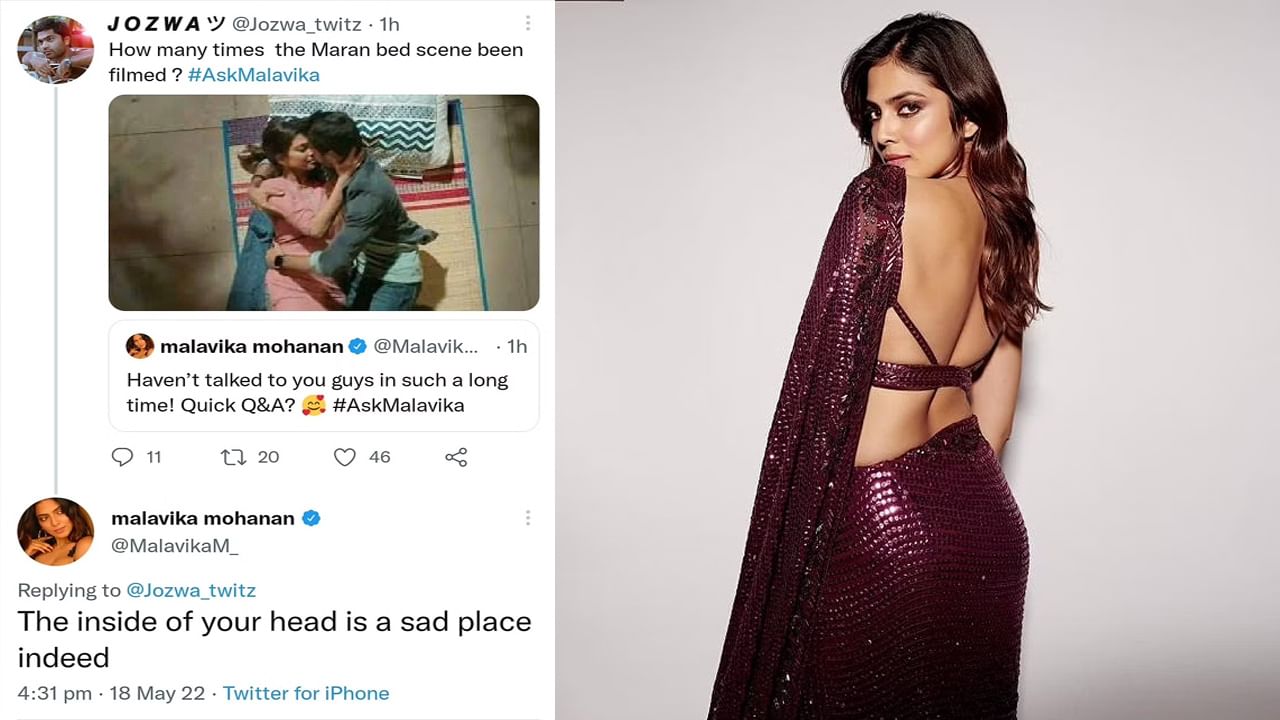 As part of the question and answer session, Malavika said that she likes Prabhas. She said that she had seen 'Baahubali' and 'Baahubali-2' almost 15 times and would definitely act in the film if the opportunity arose. Answering the question of which hero she wants to act with now .. 'Vijay wants to act with Devarakonda in a romantic-comedy film', she said.
Click for more movie news ..