Bollywood heroines are acting in South movies. Now there is a shortage of heroines for Telugu movies. We are importing mostly Bollywood heroines. Once there were many heroines in Telugu. Because of this Bollywood heroines get very few chances. Meenakshi Seshadri is one of the super popular heroines in Bollywood in a very short time.
Meenakshi Seshadri's real name is Sasikala Seshadri. She was born in Sindri near Dhanbad in the now state of Jharkhand (then in Bihar). She was educated at Mount Carmel School, Dhanbad. Sasikala's father worked as an employee at Sindri Fertilizer Factory. She won the Miss India pageant in 1981 at the age of 18. The next year in 1982, she made her Bollywood debut as a heroine with the film Painter Babu opposite Rajiv Goswami, the son of famous hero Manoj Kumar.
In 1983, famous director Subhash Ghai became very popular with the blockbuster hit movie Hero. After that, she acted in Brahmarshi Vishwamitra, a Telugu film directed by NT Rama Rao. This movie was released in 1991. NTR, Balakrishna, Meenakshi Seshadri, Junior NTR also acted in this movie. Meenakshi became popular in Telugu with this movie. After that she also did a movie Jeevan Munga in Telugu.
And lastly, she is also the heroine in the movie Apadbandhavudu produced by Edida Nageswara Rao under the direction of K Vishwanath. The film was not as successful as expected. It has become one of the classic movies that will forever be remembered in Tollywood. Meenakshi's expressions in that movie are amazing.
Meenakshi has done few films in Telugu, but in Bollywood she has become the number one heroine. After saying goodbye to films, she married Harish Mysore in 1995 and settled in America.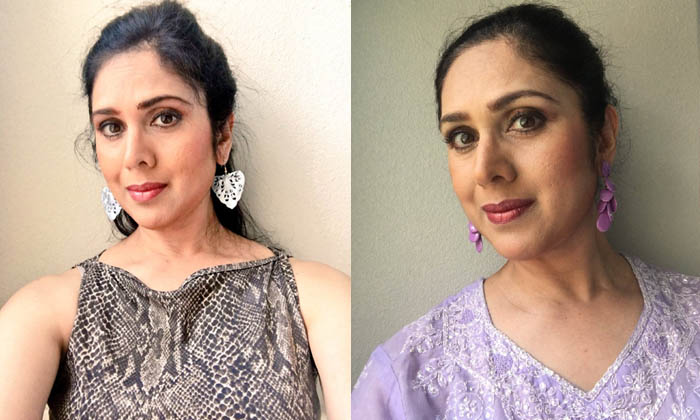 Currently she leads a busy life running a dance school there. Meenakshi also has two children. Recently her photos are going viral on the net. Looking at these photos, is she actually Meenakshi Seshadri with NTR.. Chiranjeevi? Doubts are human. That's how her look has changed.. Take a look at these photos.
The post Do you know who is the senior NTR heroine who has changed without noticing at all…! appeared first on Telugu Lives – Telugu Latest News.
Get the more latest Tollywood movies news updates