The combination of Megastar Chiranjeevi and late Athilokasundari Sridevi has produced many films. But when you compare the two, the film looks very strange. Sridevi was a superstar when Chiranjeevi entered films. She is already making inroads in Telugu and Tamil languages. At that time, Chiranjeevi acted as a villain in movies starring Sridevi. That means when Sridevi was in form, Chiranjeevi got roles in movies that were not important at all
Ten years later, the situation has changed. Chiranjeevi became a megastar.. then Sridevi acted alongside Chiranjeevi. Jagadekaveeru Athilokasundari which came in combination of both of them became a super duper hit. This movie will forever remain the greatest movie in history. After that both of them acted together again in SP Parasuram movie. Directed by Raviraja Pinishetti, the movie turned out to be a disaster.
Before that, the movie Vajrala Dongalu with Sridevi as the producer and Chiranjeevi as the hero started under the direction of Kodandarami Reddy and was stopped due to ego classes between the two. But at the beginning of Chiranjeevi's career, Sridevi – Chiru combination was released in the films Ranikasula Rangamma and Mosagadu. Chiranjeevi played the villain in Ranikasula Rangamma.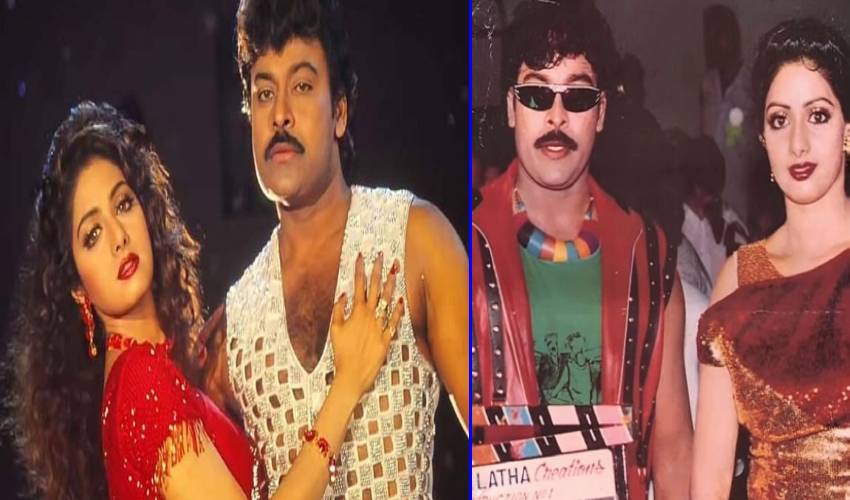 This movie is directed by TLV Prasad. After that, Chiranjeevi played the character of Sridevi in ​​love and cheating in Mosagadu directed by Kranti Kumar. Compared to Chiranjeevi in ​​this movie, Sridevi's role is more important. In 1981, Chiranjeevi played side roles as a villain in Sridevi's films. Ten years later, he became a megastar and scored a super hit alongside her as a hero.
The post Chiranjeevi who loved and cheated Sridevi… S this is definitely true…! appeared first on Telugu Lives – Telugu Latest News.
Get the more latest Tollywood movies news updates