Nandamuri Natasimha Balakrishna has been creating records at the box office for some time now, not only on the silver screen but also on the big screen. Balayya Akhanda is roaring from Akhanda on the silver screen. Here he is roaring on the big screen with the unstoppable show. Balayya, who is in a terrible form in his career, came before the audience with the movie Veerasimha Reddy this Sankranti.
This movie has already collected Rs. 120 crore gross collections have crossed. It crossed the million dollar collection mark on the first day itself in overseas as well. Balayya is a bit dull in the overseas market. When it comes to that, there is no big market for Balayya in Nizam either. But the Balayya market has risen in all areas from Akhanda. The original Balayya market has now lost its eye.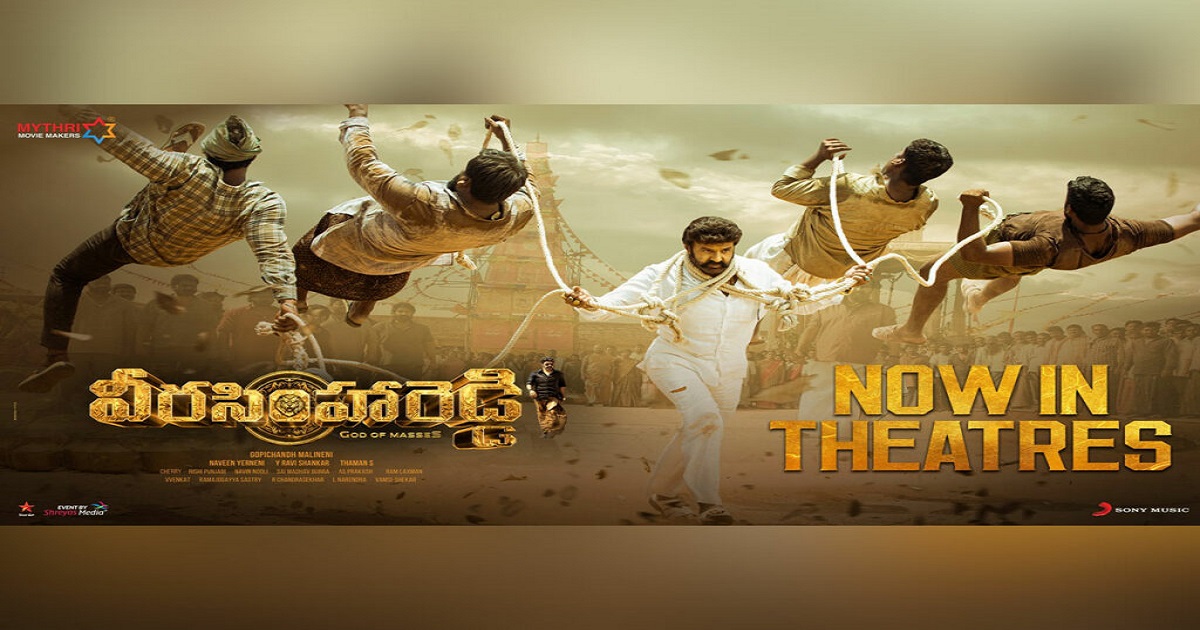 Meanwhile, Veerasimha Reddy has created an all-time record in Balayya's career overseas. Veerasimha Reddy, which came recently, has grossed 1.4 million dollars in the US. This is a new record for Balayya in terms of career in overseas. Earlier Balayya starrer Akhanda collected 1 million dollars. Before that, NTR's biopic Kathana had collected 928k dollars.
That was the highest overseas gross for Balayya till then. Akhanda broke it. And now Veerasimha Reddy has broken the Akhanda record with the mark of 1.4 million dollars and has become the all-time record in Balayya's career overseas. The strange thing is that even blockbuster movies like Legend are limited to half a million dollars there. But Veerasimha Reddy's collection of this range is surprising even the trade classes.
The post All time sensational record of Balayya's career with Veerasimha Reddy…! appeared first on Telugu Lives – Telugu Latest News.
Get the more latest Tollywood movies news updates