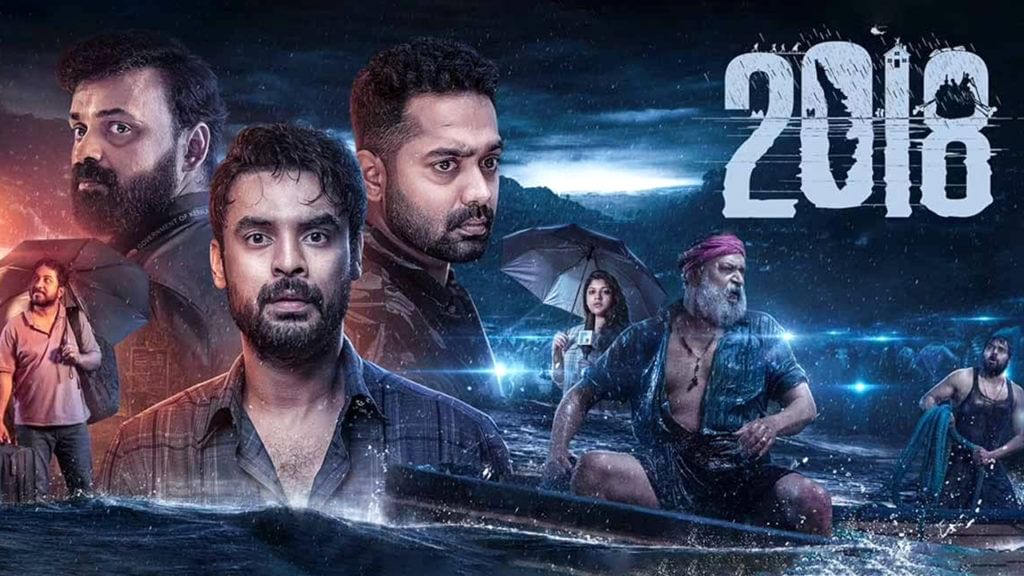 Movie Review: 2018
Actors: Tovino Thomas, Lal, Asif Ali, Narine, Kunchuko Boban, Kalai Arasan, Tanvi, Ram, Aparna Balamurali, Vineeth Srinivasan etc.
Music: Nobin Paul
Cinematography: Akhil George
Producers: Venu Kunnappilly-CK Padmakumar-Anto Joseph
Story-Story-Direction: Jude Antony Joseph
2018.. This is the most heard name in the history of Indian cinema. It has already collected 150 crore gross. This movie was recently released in Telugu. And has the same response been received here in 2018 or not..
Story:
In 2018, Kerala will experience the worst floods in a hundred years since 1924. This is a movie that came out in the background of that flood disaster. It does not mean one's role. Everyone is like a hero. A boy who came back from the army fearing for his life because he couldn't be in the army.. A family fishing in the sea.. An employee working in a government office.. A husband who is separated from his wife while staying in the country under the pressure of work.. A driver who drives a taxi for tourists.. An explosion from Tamil Nadu to Kerala. A truck driver carrying materials. You all survived the flood disaster movie story..
Article:
Some films do not require familiarity with the actors to watch. Just connect with the story.. that's how emotions get worked out. 2018 is a film like this. It is not our language.. the problem is not our state.. but there is so much emotion in this movie that people shed tears without realizing it. One hundred marks can be given to director Judo Thomas in this regard. The director has designed the story properly throughout the first half. The emotion got a good workout in the crucial second half. Especially two or three scenes are touching. In the second half, the scene where the hero saves a family.. The scene where the fishermen bring boats to save the people. The director has laid emphasis on human emotions.. The caption Everyone is a hero is a perfect suit for the movie. The last half hour is amazing. Every single scene is a tearjerker.
Actors:
Tovino Thomas, Kunchiko Boban, Narine, Lal, Aparna Balamurali.. all are very big actors in Malayalam. There are some heroes in it. However, everyone worked together for a good story. For whom they lived in their roles.
Technical Team:
Technicians are another hero of this movie. Sounding and visuals are fantastic though. The background score is amazing. Cinematography work is very good. Director Judo Thomas' work is amazing. I don't know if you will go to the theater to watch this movie but..
If you go, you will definitely remember.
Punch Line:
Overall 2018.. Highly emotional entertainer..
Get the latest tollywood movie news updates