Smartphones play a variety of roles today. Now people also use smartphones for entertainment. Many times, if you like a smartphone, then its budget is high. But Samsung has now brought a new smartphone for such users. The specialty of this phone is that it is fit in terms of entertainment and at the same time its budget is also very less. With the help of Samsung Galaxy F13, the company has done its job. This phone gets 8GB RAM with 6000mAh battery, large FHD+ display, Auto Data Switching, Ram Plus.

Enjoy every moment with the Samsung Galaxy F13's 16.62 cm (6.6″) FHD+ display screen


Gone are the days when we had to depend on TV for entertainment. Because now TV is in our pocket in the form of a smartphone. This smartphone is a handy entertainer and with this you can see the whole world. The 16.62cm (6.6-inch) FHD+ display of the Samsung Galaxy F13 gives the feel of a silver screen. On this you will be able to easily see every small detail of your favorite movie.

Unlimited Entertainment with 6000 mAh battery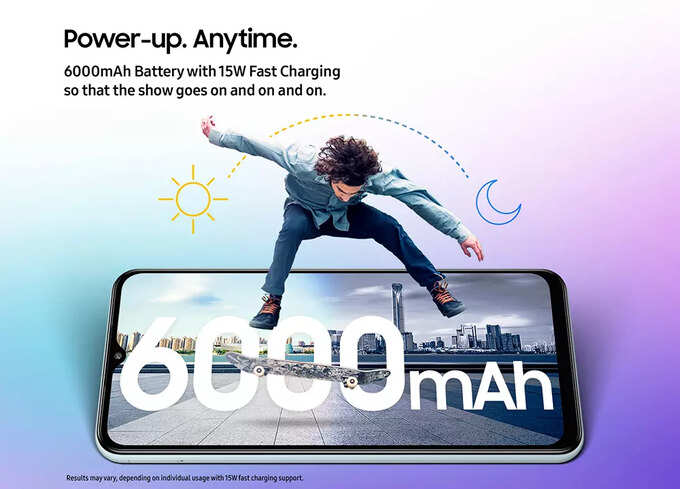 No user wants to charge the phone by stopping shows and games in between. The battery of Samsung Galaxy F13 also ensures that the user does not face any such problem. It makes your experience very good. A 15W charger will be provided with the phone, which will charge the phone on time. This means that you will not have to wait for hours for the phone to charge. The option of Power-Saving and AI Power Management is also available in Galaxy F13.
Stay connected all the time with auto data switching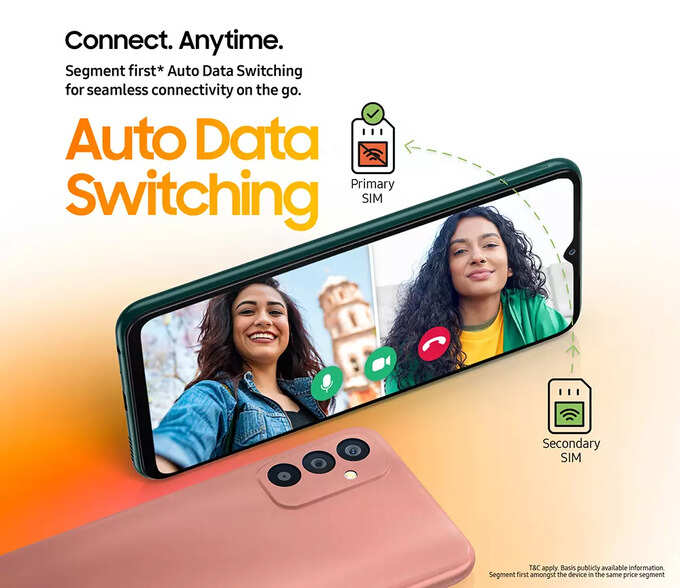 Samsung brings innovative features for every user. The same has happened in the case of Galaxy F13 as well. This phone will always keep you connected. Because the option of Aurto Data Switching has been given in it. If you are in a location where the phone's network is not available, then auto data switching from the primary SIM to the second SIM will happen automatically. This will make it easier for you to always be connected with friends and family.
8GB RAM available with RAM Plus feature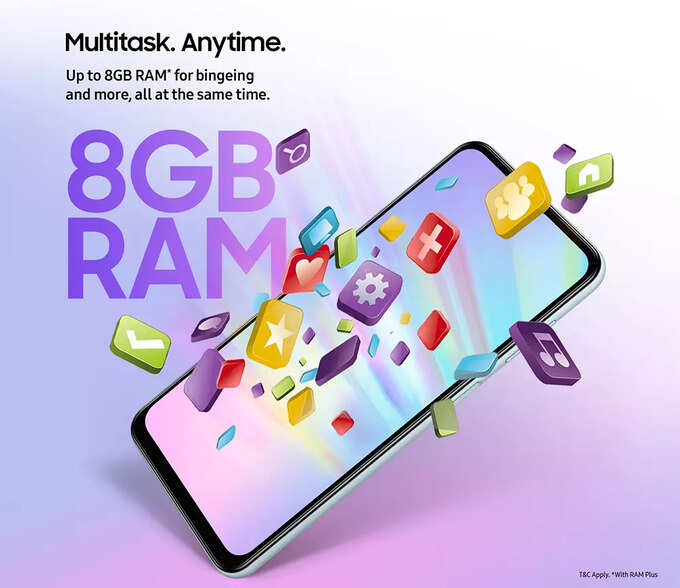 The slow speed of the phone also sometimes bothers a lot. Due to speed, multitasking also becomes difficult at times. The 4GB RAM in the phone can be expanded up to 8GB with the RAM Plus feature. This means that you will be able to switch from one app to another without any glitches and pauses.
Go Viral With Samsung Galaxy F13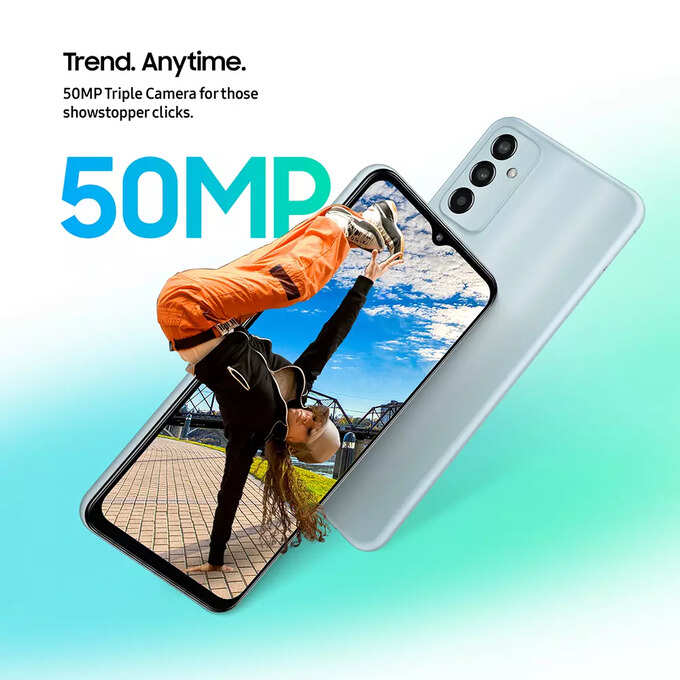 Camera matters a lot in a smartphone. Now you do not need to spend much money for a good camera. By buying Samsung Galaxy F13 for just 11 thousand, you can stay at the forefront of the social media game. The phone has a 50MP triple rear camera which captures your every memory. The 5MP ultra-wide camera captures a 123-degree field of view. The 2MP depth sensor gives you great portraits and the 8MP front facing camera delivers the best selfies.
Samsung Galaxy F13 comes with great color options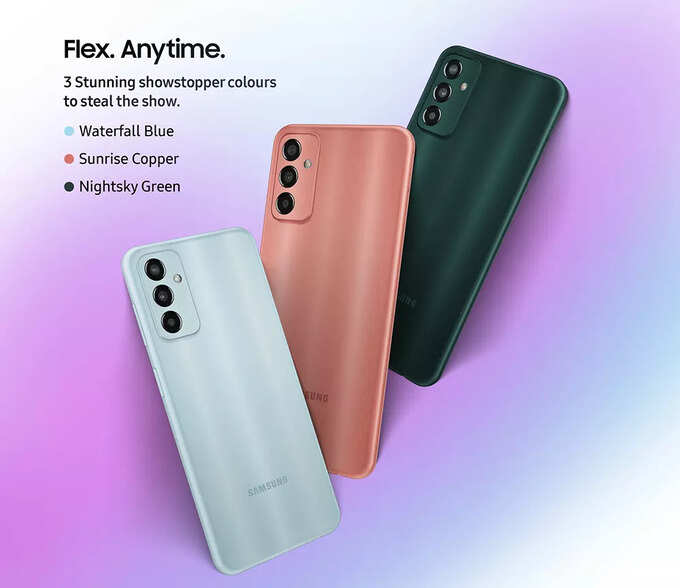 The younger generation pays a lot of attention to the looks. This is the reason why a lot of attention is also paid to the look of the phone. Young generation want good look of their phone and it is also important to feel good when holding the phone in hand. The sleek design and great back of the Samsung Galaxy F13 also live up to all these things. Its Waterfall Blue, Sunrise Copper and Nightsky Green colors fulfill the dreams of the users.
Explore more with the help of Exynos 850 processor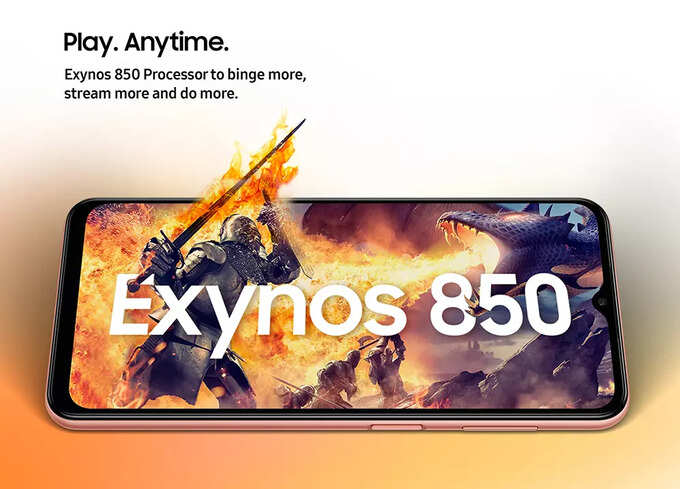 The speed is determined according to the processor of the phone. With the Exynos 850 processor of Samsung Galaxy F13, you can easily switch from one app to another. This means that you will get a completely different experience from this phone. With this phone, you can enjoy entertainment for hours without any hassle.
Always stay safe with Knox Security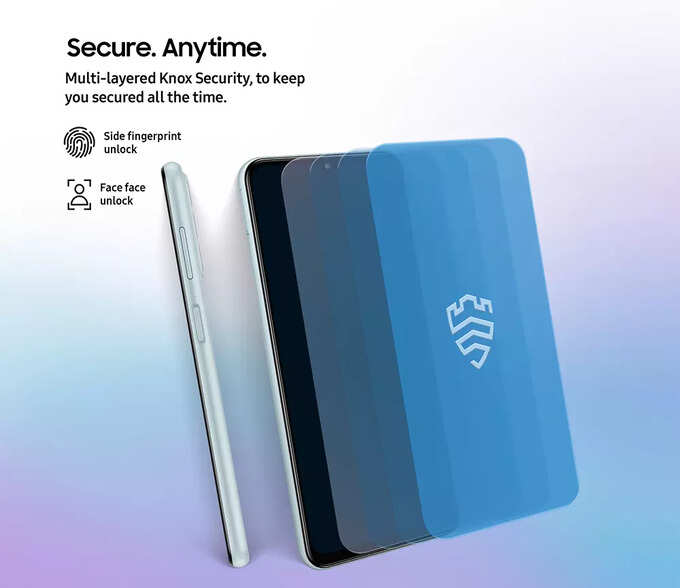 Samsung offers top-notch security with Knox Security Feature. This is the best for keeping any private data in the phone. Because this completely removes the problem like data leak. In the phone, you also get the option of side fingerprint lock and face unlock which takes your security to a different level.
Who says you have to spend a lot of money for a feature-packed phone?
After seeing all the features, you must be feeling that you will have to spend a lot of money for Samsung Galaxy F13. But it is not so at all. The price of Samsung Galaxy F13 4GB + 64 GB is only Rs 10,999. Additionally, additional discounts can also be availed on ICICI Credit Card and EMI Transactions. The 4GB + 128GB variant can be purchased for just Rs 11,999.
The wait for the power-packed Samsung Galaxy F13 is over now. Because the F13 cell has gone live. So now you can easily buy this smartphone. It can be easily ordered from Flipkart or Samsung Online Store.
*T&C apply
Disclaimer: This article has been produced on behalf of Samsung by Times Internet's Spotlight team.

Get the latest gadgets news updates