Samsung has recently launched an entertainment focused smartphone at a price of 11 thousand. We are talking about Samsung Galaxy F13. Today we will tell you what is it that makes this smartphone extra special. For those who like entertainment, this can be the best option. The special thing is that the sale of Samsung F13 is starting from June 29. If you want to watch your favorite shows and like to listen to podcasts continuously, then this budget smartphone from Samsung is for you.

1. Vivid 16.62 cm (6.6″) FHD+ Display for a powerful viewing experience


The display of Samsung F13 has been specially designed keeping in mind the needs of the new generation. Now people use mobile for entertainment besides calling. This is the reason why it has a screen of 16.62 cm / 6.6 inches. This is the reason why you get an absolutely cinematic feel while watching a movie or any video on it and your gaming experience will also be absolutely great. It is thanks to the excellent display that you get crystal-clear and strong picture quality.

2. 6000 mAh battery with 15W charging that will last all day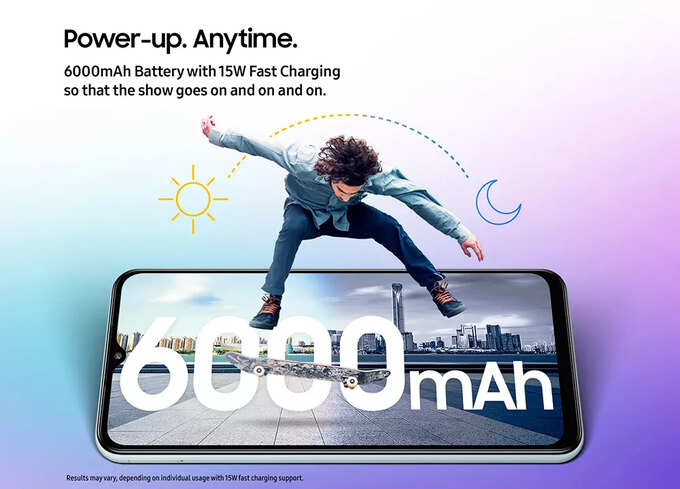 At the top of the feature comes its battery. The battery will never run out during entertainment. If you do not like such phones whose battery drains quickly and your gaming session stops in the middle, then let us tell you that Samsung Galaxy F13 gets a powerful battery of 6000 mAh with 15W fast charging. Due to the huge battery, the battery of your phone lasts all day and your entertainment will not stop because of it.
3. Auto Data Switching prevents unwanted network drops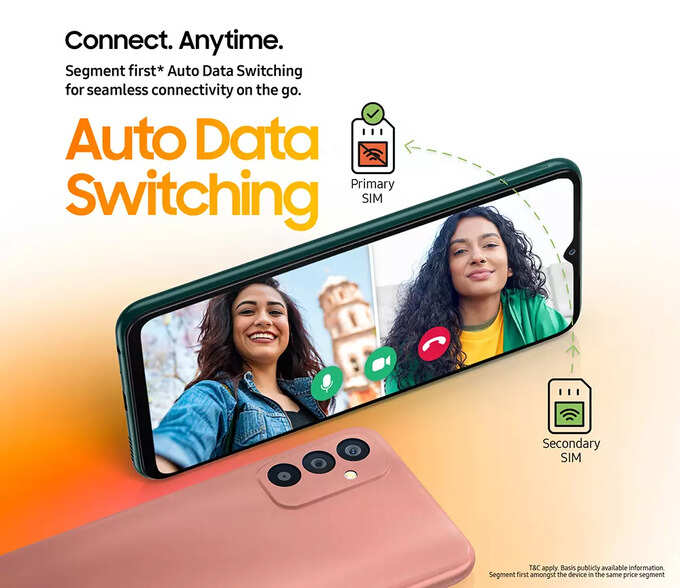 The biggest problem among Binge Watching plans is poor network connectivity. However, network interruption has become a common problem right now and it can happen to anyone, anywhere. Especially when you travel to explore new places, the network issue is the most. Now Samsung Galaxy F13 has come to get you rid of it because you also get Auto Data Switching Technology in this smartphone. This is the first smartphone to come in the range of 11 thousand.
This feature automatically switches the network to the secondary SIM in case the primary SIM is out of network coverage area. In such a situation, whenever you are on a video call or watching a favorite show, Auto Data Switching will help you.
4. Multi-tasking anytime! 8GB of RAM with RAM Plus so you can work at full capacity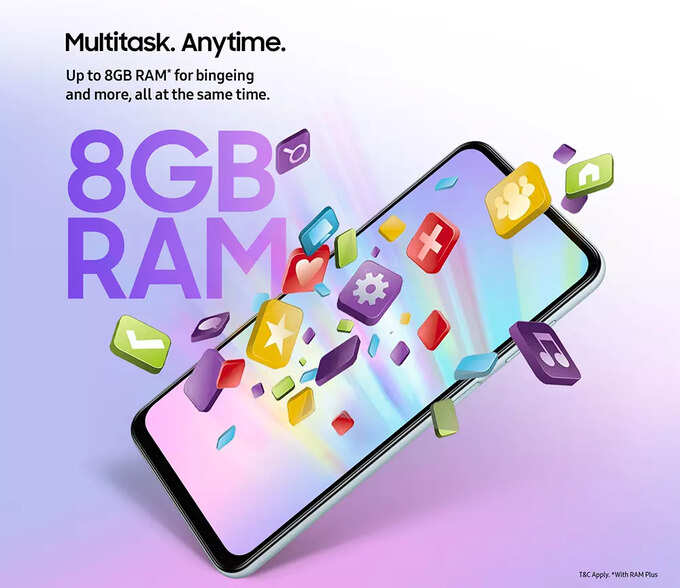 If you have been troubled by a phone that hangs and stops responding in no time, especially when you are multi-tasking. Trust me, with the Samsung Galaxy F13, you will finally get rid of these problems that you face when you move from one app to another. Now you can watch your favorite shows, access social media, and play games while simultaneously making notes like a pro. This power-packed performance is possible with 4GB of RAM that can be expanded up to 8GB with RAM Plus.
5. Play Anywhere! Excellent performance and streaming with Exynos 850 processor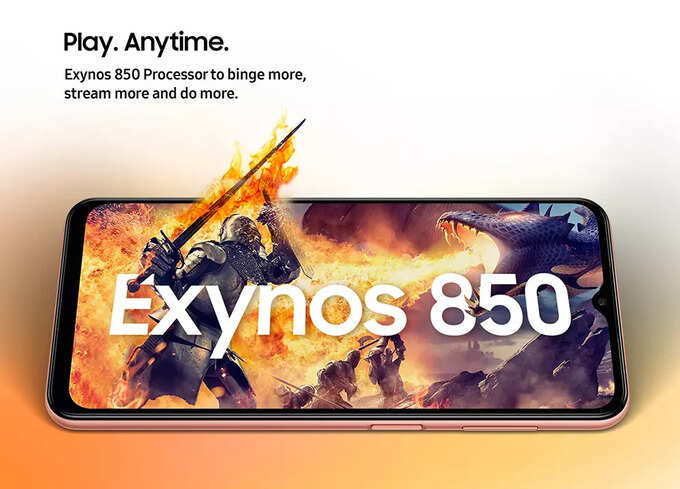 Another important factor that can greatly affect your phone's performance and streaming experience is your processor. Samsung Galaxy F13 comes with Exynos 850 processor which gives you a superior, no-lag experience. So you can finally sit back and enjoy your daily dose of entertainment.
6. 50MP Triple Rear Camera for Crystal Clear Pictures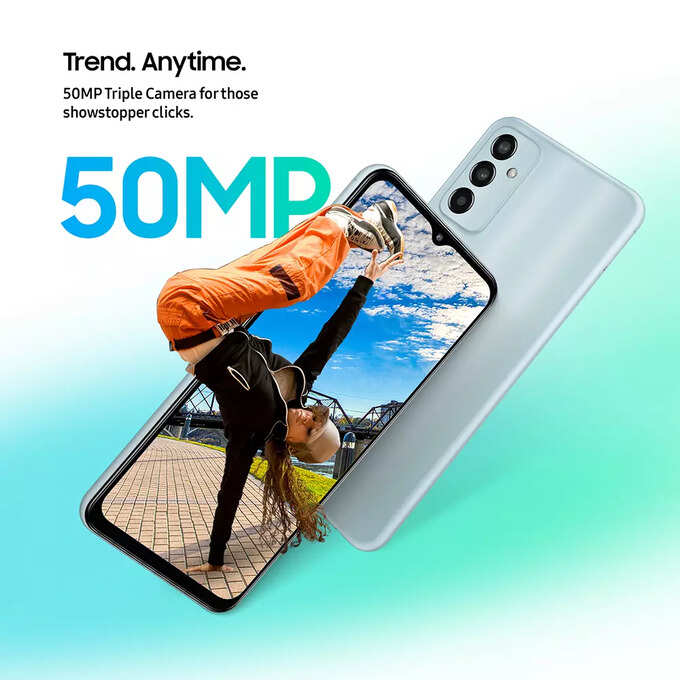 What could be better than keeping your memories safe in the form of HD pictures and videos? With the Samsung Galaxy F13, you will not have to think about taking high-quality pictures. Samsung Galaxy F13 smartphone has a 50MP primary lens, 5MP ultra wide lens and 2MP depth camera, so that you can click some great photos and keep them in your memories forever.
7. Protects against all threats Knox Security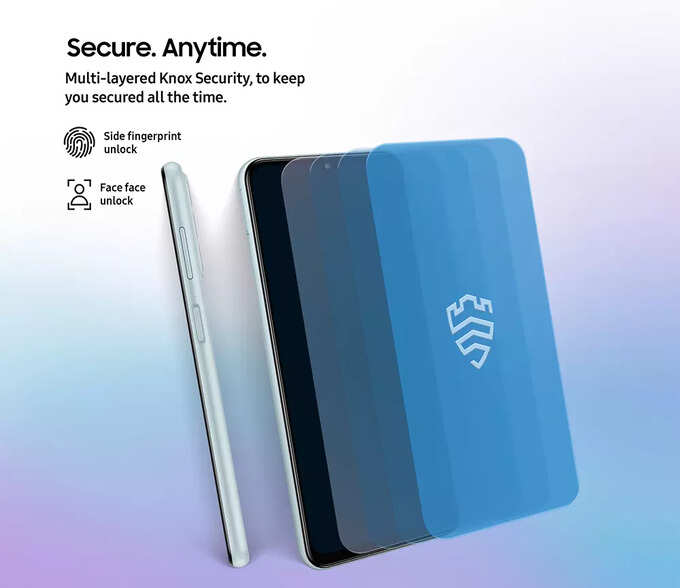 For protection in the Samsung Galaxy F13 smartphone, Knox Security software has been given, which gives extra layer security in the smartphone. Let us tell you that the Knox Security feature has been inbuilt in this Samsung smartphone. Along with this, the Knox Security feature not only keeps the data of your smartphone safe, but also protects it from other threats.
Samsung Galaxy F13 smartphone is a great smartphone coming in the budget of 11 thousand rupees. If you want to buy this smartphone then you will get saree details from Flipkart (here) and Samsung online store. Because the first sale of Samsung Galaxy F13 smartphone is going to start on June 29, 2022 at 12 noon on both these platforms.
Disclaimer: This article has been produced on behalf of Samsung by Times Internet's Spotlight team.

Get the latest gadgets news updates